DES Students learn:
Keyboarding, Word and Power Point
**No Homework in Computer class
Just fun hands-on learning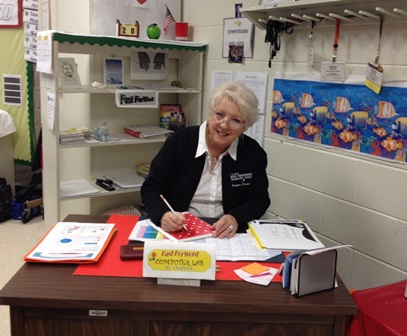 Pauline Chadwick has been at Decherd Elementary since 1999. She has students in grade K
though 5th in computer lab class. In addition to practicing keyboarding skills, students
learn to use websites for strengthening their Math, Language, and Reading skills. Only
safe websites are used, and students are monitored while on the internet.

*Also, Ms. Chadwick served as director for the DES annual talent show for nineteen years.


Prior to joining our DES family, Ms. Chadwick has a 23-year work history in the nursing
field. She is also a Tennessee State licensed cosmetologist and aesthetician. For the past
eighteen years she has served as a certified Miss America pageant judge in Tennessee,
Alabama, Georgia, Kentucky, and Mississippi. She is the mother of two sons and a
daughter, and is married to her high school sweetheart.
* Click on below academic subject to open website. Click on the back arrow to return to main page *
---